Booking & Press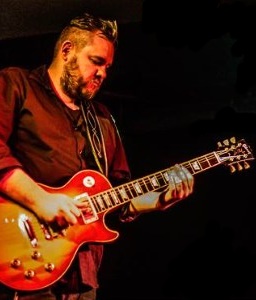 Concerts
Phil Seeboth is available for booking either as a solo act, as a duo (with another guitarist, a harmonica player or a double bass player), or as a three- or four-piece band (different styles like Southern Rock, Chicago Blues, Texas Blues or British Blues-Rock). Prices vary depending on the specifics of the event.
Session work
Phil Seeboth is available to contribute guitar and bass parts to your recordings. The price for session work is EUR 300 per song, which includes as many tracks as necessary for your project (single or multiple rhythm parts, solos, etc.).
Press info
Deeply rooted in this heritage, Phil Seeboth's style is inspirited by the passion and enthusiasm of the American ancestors of Blues. This can experienced at each and every one of his concerts. A laid-back, grooving band, singing slide licks, and a riveting voice take the audience down south. Having played numerous shows, also inter­nationally, the band is no longer merely an insider's tip, an established guarantee for authentic live music.
Press photo, Poster, Stage rider
Contact:
---
---